The regions of Iceland
Iceland can be divided into seven sub-regions, all of which have their own website with information on local tourist attractions and services.
Click on the map to get more information on each region's popular tourist attractions.
For more information on tourist services for the whole of Iceland, check out visiticeland.com
Seasonal attractions
Northern lights
One of Iceland's most popular attractions in winter are the northern lights.
Northern lights can only be seen in winter (usually from early September until the middle of April). Two things must go hand in hand in order for northern lights to be visible: The sky has to be at least partially clear, and the sun has to be throwing fast moving solar wind towards Earth.
On auroraforecast.is you can check the aurora forecast and cloud cover.
Ice caves
During the winter months (usually from October to March), it is possible to visit ice caves, but it all depends on the weather.
Whereas in some countries you can visit the same ice caves each year, the conditions in Iceland change each winter and guides must go looking for new caves each season.
Ice caves should never be entered without a professional guide and proper safety gear.
Click here to see which tour operators offer guided ice cave tours.
In addition to natural ice caves, tourists can also visit man-made ice tunnels, which are accessible all year around.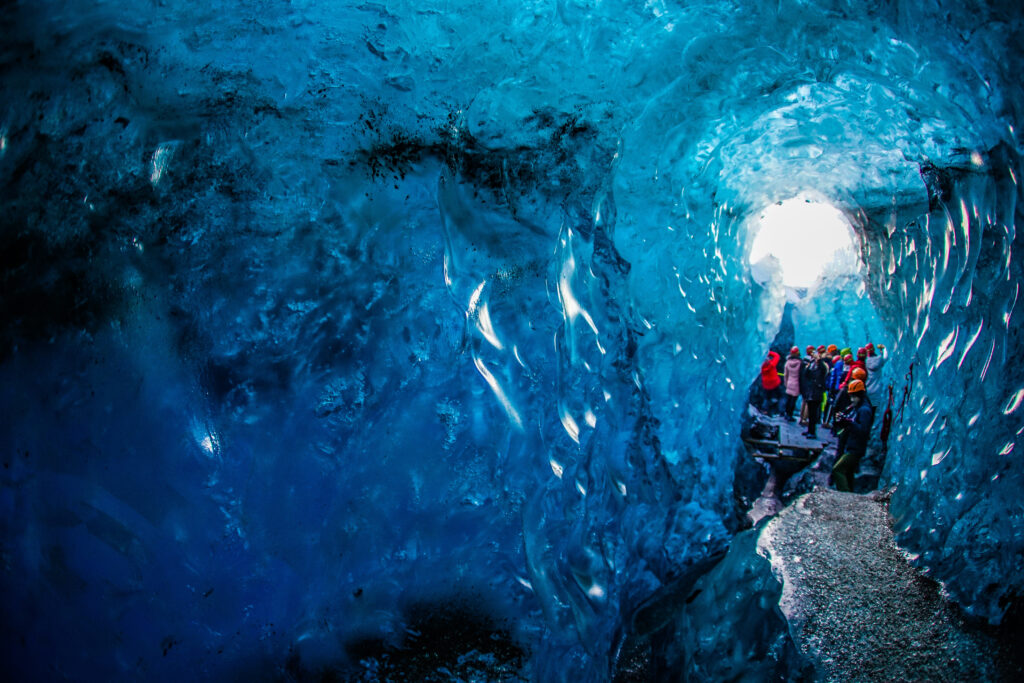 Puffins
Puffins can be seen during the summer, from approximately mid April until late August.
Among the most popular places to see puffins are: